Thanks for visiting our website! We're promoting some of our medical education and training events on this page. Please check back later if you can't find something you like.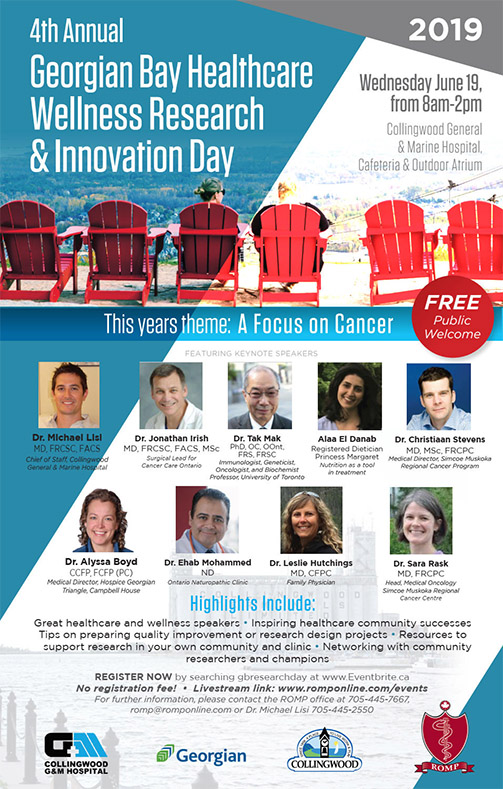 PAST EVENTS
2019 CASPR Conference
April 25th to 26th, join us in Beautiful Blue Mountains, Ontario for the 2019 CASPR Conference! This is CASPR's 15th edition of our annual conference and our Diamond Anniversary. Themes will include: Physician Wellness, Retention, Leadership Development, Practice Management and Future Directions.
JUNE 20, 2018
3rd Annual Georgian Bay Healthcare Wellness Research & Innovation Day
Collingwood General Marine Hospital, Cafeteria & Outdoor Atrium
FEB 7 & 8, 2019
16th Annual Rural Resident Retreat
Collingwood/BLue Mountains
Registration information to come.
Healthcare and Wellness Research & Education Day 2017
GEORGIAN BAY INTERPROFESSIONAL HEALTHCARE AND
WELLNESS RESEARCH &EDUCATION DAY!
Collingwood General & Marine Hospital, Cafeteria & Outdoor Atrium
Wednesday June 7, 2017 • 8:00am – 2:00pm
Free. Public are Welcome.
Read More