Clarington
Includes Bowmanville & Newcastle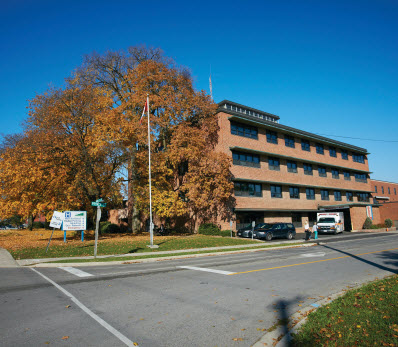 ABOUT CLARINGTON
Through the merging of the Town of Bowmanville and the townships of Clarke and Darlington, Clarington was created in 1973. Bowmanville is on the cusp of the Greater Toronto Area and is the largest community of the municipality. The hospital and the municipality are the two largest employers in the community. Many people take advantage of the GO Train lines to commute to the city. Bowmanville's pride in the history of the community is showcased by the restoration of the downtown to its traditional roots with interlocking brick sidewalks, antique lighting and flower baskets.
HIGHLIGHTS
Many different festivals occur year round in the park and outdoor concerts are a constant occurrence during the summer. On the shores of Lake Ontario, Newcastle has a great harbour and beach within a conservation area. Boots and Hearts Music Festival is hosted in Bowmanville. Boots and Hearts is the largest country music festival in Canada. It is a three day celebration of music with more than 30 bands, including global superstar.
HEALTHCARE
The Bowmanville site of Lakeridge Health employs 400 people and has 31 family physicians and 32 specialists working at the hospital, providing a number of services. Glen Hill Retirement Centre and Nursing Home is an 88 bed facility that offers assisted living in two resident home buildings in Strathaven and Marnwood. Each building is unique and reflects the characteristics of those who live and work there.
Hamilton: 149km
London: 256km
Sudbury: 452km
Kingston: 198km
Ottawa: 388km
Toronto: 82km
Level of Service: Secondary Care
Number of Beds: 77
Catchment: 92,000
Referral Sites: Durham Region
Learner Parking: $25 deposit
Population: 84,548
Median Age: 38.6